Senior Fellows
Senior Fellows are called on for assistance with particular research, knowledge communities, funding opportunities, and contextualizing IHOPE in the larger global research network.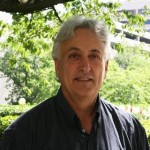 Robert Costanza is a Chair in Public Policy at Crawford School of Public Policy. Prior to this, he was Distinguished University Professor of Sustainability, in the Institute for Sustainable Solutions at Portland State University. Before moving to PSU in Sept. 2010, he was the Gund Professor of Ecological Economics and founding director of the Gund Institute for Ecological Economics at the University of Vermont. Before Vermont, he was on the faculty at Maryland and LSU, a visiting scientist at the Beijer Institute in Sweden, and at the Illinois Natural History Survey. Dr. Costanza is also currently a Senior Fellow at the National Council on Science and the Environment, Washington, DC, and a Senior Fellow at the Stockholm Resilience Center, Stockholm, Sweden, and an Affiliate Fellow at the Gund Institute for Ecological Economics at the University of Vermont.
---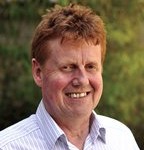 John Dearing is currently Professor of Physical Geography with over thirty years of experience of using lake sediments and other historical records to reconstruct environmental change. Through his PhD and post-doc studies, he helped pioneer the use of magnetic analyses of sediments as a tool in erosion and pollution studies. Dearings recent work has highlighted the role of multi-decadal timescales in addressing the complexity concepts that populate national and international research agendas, particularly with regards social-ecological systems and resilience theory (Dearing 2008, Dearing et al. 2010, Dearing et al. 2012a). Since 2000, he has been PI and co-I on grants worth >£5M from UK NERC, ESRC, Belmont Forum, Leverhulme Trust and Royal Society, resulting in over 50 peer-reviewed journal articles and chapters. Dearing has been involved as PI or co-I on four UK Ecosystem Services and Poverty Alleviation (ESPA) Programme grants addressing: ecosystem service dynamics in China (PI ESPA Yangtze PFG 2011) and Bangladesh (co-I ESPA Deltas 2012); methods to assess safe operating spaces for human activities at regional scales (PI ESPA EIRG 2012); and communicating complexity to stakeholders (PI ESPA RIU 2012). I have also played an active role in the activities of the International Geosphere-Biopshere Programme (IGBP). Read more here.
---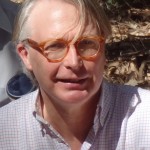 Carl Folke, professor in natural resource management, is founder and science director of the Stockholm Resilience Centre, Stockholm University and director of the Beijer Institute of Ecological Economics, the Royal Swedish Academy of Sciences, Sweden. He works on social-ecological systems and resilience emphasizing the need to reconnect to the capacity of the biosphere to sustain development. He co-founded the Resilience Alliance, has been engaged in the development of ecological economics, leads the Global Economic Dynamics and the Biosphere Academy Programme and directs the IPO of the Programme of Ecosystem Change and Society (PECS) of Future Earth. His publications include more than two hundred seventy-five scientific papers and a dozen books, like Linking Social and Ecological Systems (with F. Berkes), Navigating Social-Ecological Systems (with F. Berkes and J. Colding), and Principles of Ecosystem Stewardship (with Chapin, F.S, III, and G.P. Kofinas). He serves as adviser to research institutes, policy and practice, and is engaged in the art-science interface and recently published the book Reflections – On People and the Biosphere (with Lars Hall).
---
Marie-Jose Gaillard is Professor in botany/vegetation history and palaeoecology at Linnaeus University, Kalmar, and a member of the Royal Swedish Academy of Sciences, Geosciences (Class V). Her interests are centred around the Holocene and the Anthropocene in Europe; cultural landscapes, vegetation/ land cover and land use;  land cover-climate interactions; fire history; palaeoecology including pollen data, plant macrofossil data and charcoal data. Gaillard is one of the coordinator of the IGBP-PAGES working group LandCover6k; guest professor at the Hebei Normal University, Shijiazhuang, China (2014-2017) and at the Pierre and Marie Curie University, Paris, France (2015). Read more here.
---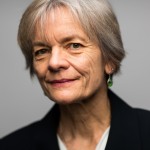 Lisa J. Graumlich, Virginia and Prentice Bloedel Professor, is the inaugural Dean of the College of the Environment at the University of Washington. As Dean, she leads a College with unparalleled depth and breadth in environmental systems: from the forests to the seas and from the depths of the earth to the edges of the solar system. As a scholar, Graumlich pioneered the use of tree-ring data to understand long-term trends in climate, focusing on the mountains of western North America. She is actively engaged with a broad range of stakeholders to understand the impacts of climate change on wilderness and natural areas.
---
Stephen T. Jackson is an ecologist and paleoecologist, studying the effects of environmental change on North American forests, woodlands, and wetlands. He is currently Director of the U.S. Department of the Interior Southwest Climate Science Center, a partnership between the U.S. Geological Survey and a multi-university consortium led by the University of Arizona. In this position, he is working to foster effective engagement between climate scientists and resource-management decision-makers. He is also Professor of Geosciences and Adjunct Professor of Natural Resources and Environment at the University of Arizona, Professor Emeritus of Botany and Ecology at the University of Wyoming, and Adjunct Professor of Life Sciences at Imperial College London. In the past, he has held faculty positions at Indiana University, Idaho State University, Northern Arizona University, and the University of Wyoming, where he was founding Director of the Program in Ecology (2004-2011). Jackson is a 2006 Fellow of the Aldo Leopold Leadership Program, a 2009 Fellow of the American Association for the Advancement of Science, and in 2012 was a Visiting Research Fellow at Merton College, University of Oxford and a Scholar in Residence at the Ucross Foundation. In 2014 he was named a Fellow of the Ecological Society of America.
---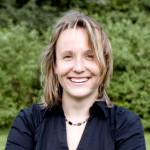 Ida Kubiszewski is a Senior Lecturer at the Crawford School of Public Policy at Australian National University. Prior to this she was an Assistant Research Professor and Fellow at the Institute for Sustainable Solutions, at Portland State University. She is also a UN negotiator on climate change, following adaptation and loss & damage, for the country of the Dominican Republic at the Conference of Parties (COP) in Warsaw, Poland in November 2013 and in Lima, Peru in December 2014. Kubiszewski is the founding managing editor and current co-editor-in-chief of a magazine/journal hybrid called Solutions, as well as the Managing Editor of Reviews in Ecological Economics, published annually by Springer, providing in-depth reviews of the most timely and important issues in the field of Ecological Economics.Read more here.
---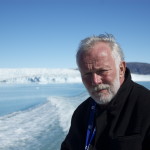 Sander van der Leeuw. After holding academic positions in Amsterdam, Cambridge (UK) and Paris (Panthéon-Sorbonne I), Sander van der Leeuw is the emeritus dean of Arizona State University's School of Sustainability. He was trained in archaeology and medieval history at the University of Amsterdam. An expert in the role of invention, sustainability, and innovation in complex adaptive systems, he coordinated interdisciplinary research projects on long-term environmental issues and human-nature interactions for the European Union. A native of Holland, he is a corresponding member of the Royal Dutch Academy of Arts and Sciences and an external Professor at the Santa Fe Institute. In 2012, UNEP named him the "Champion of the Earth for Science and Innovation" for his work on human-environmental relations. Read more here.
---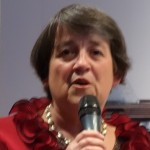 Libby Robin
 is an environmental historian and historian of science,
Professor Fenner School of Environment and Society ANU
. Libbys research explores the unfolding history of the Anthropocene, including the history of IHOPE (Robin and Steffen 2007). Since 2011 she has been affiliated with KTH Environmental Humanities Laboratory, Stockholm resulting in the books
The Environment: A History of the Idea
and
The Environment: A History of the idea
(in both cases edited by Paul Warde, Libby Robin and Sverker Sörlin, Johns Hopkins University Press)
. 
Libby is President of the
International Consortium of Environmental History Organizations (ICEHO)
and co-Convenor of the
Australian Environmental Humanities Hub.
---
Paul Sinclair is Professor emeritus of the chair in African and Comparative Archaeology, Department of Archaeology and Ancient History, Uppsala University. Paul has been particularly interested in evidence based spatial analysis of material culture distributions in regional and landscape perspectives. He has been research leader of the research cooperation prgrammes Urban Origins in Eastern Africa and Human Responces and Contributions to Environmental Change (HRAC). In his career Paul has supervised more than 40 PhD students. Paul's interest in socio-environmental interactions in farming community and urban contexts in the central African and Indian Ocean region, is summarised in his edited books African Archaeology, Foods, Metals and Towns (Routledge, edited by Bassey Andah, Alex Okpoko, Thurstan Shaw ) and Urban Mind (published by Uppsala University).
---
Will Steffen was an Earth System scientist with a long-standing interest in the role of humans and our activities in the functioning of the System – past, present and future. He was adjunct professor at both the Australian National University and the University of Canberra, as well as a senior fellow at the Stockholm Resilience Centre. From 1998 to 2004, Steffen was executive director of the International Geosphere-Biosphere Programme (IGBP). He was also a senior associate with the University of Cambridge Institute for Sustainability Leadership, UK, and a Councillor with the Climate Council of Australia.