European Association of Archaeologists 27th EAA Annual Meeting in Kiel – invitation and call for sessions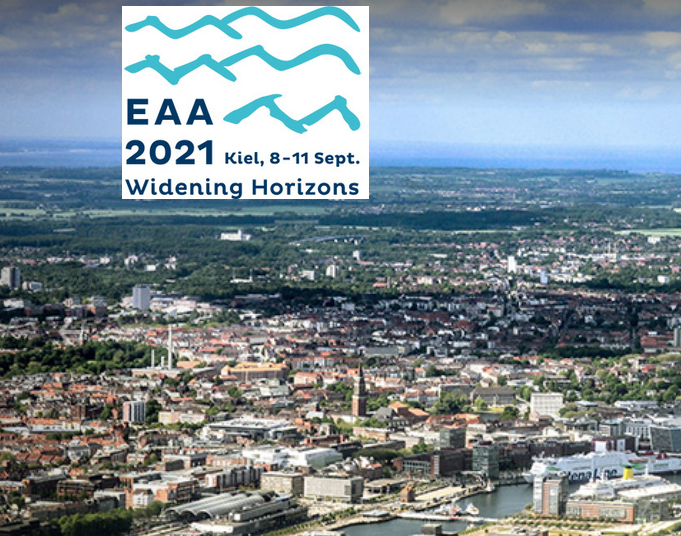 "A year ago, 'Widening Horizons' was decided on as the motto of the 27th EAA Annual Meeting, as it combined the 'sense of place' of Kiel and its position in Europe, with the orientation of its university and the Johanna Mestorf Academy (the host organizer of the 2021 AM) and our shared ambition to think, speak about and act widely on environmental sustainability and climate change.
One year after, 'widening horizons', as any good motto, has developed new and pertinent meanings. It is hard not to imagine that our unsustainable resource use of the Earth has in some way caused the current rampant world pandemic. We will need intellectual, political and cultural horizons wide open to re-establish the balance of global society with its environment.
We wish to encourage all our members to propose sessions relevant to the main themes of the Annual Meeting that include the "environmental" perspective in their scope. EAA particularly welcomes session proposals that reflect on the socio-political dimensions of archaeological knowledge and heritage, in order to facilitate the realignment of accepted practice with current and future requirements adapted to the new normal of COVID and post-COVID era."
For more information, see https://www.e-a-a.org/eaa2021